What if our schools were like 5 Star Hotels?
Picture this- you walk into your child's school and are greeted by a concierge, not a security guard. This person knows everything about the who, what, where, and why of the school. As you gaze around the walls and the floors everything is in tip top condition. Mirrors are clean, the floor is immaculate, and the artwork on the wall symbolically represents the culture and climate of the school. Not to mention there is  fresh water and you can see the mint leaves, and orange slices at the top of the jug. Ahhh, and its fresh!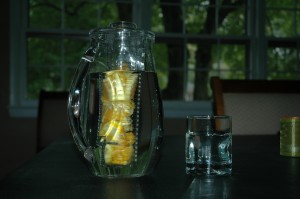 Your concierge takes you to your destination, and for this day you need to pick up your child. By the time you get to the office, your child is patiently waiting, chatting with the receptionist about her day (Somehow it was communicated that you were there and to get your child from class – no waiting). You swipe your license and you are able to take your child. But, we are talking about kids, so she tells you that she forgot something, and you both venture to her class to get it.

As you walk to her classroom there is a staff member in the hallway who greets you with a smile and asks if there is anything they can help you with. While your daughter is getting her work, the  staff member talks to you about the school, and seems very informed on the educational goals and objectives of the school. She even can share an anecdote with you about how your daughter helped her clean up spilled milk the other day in the restaurant (cafeteria).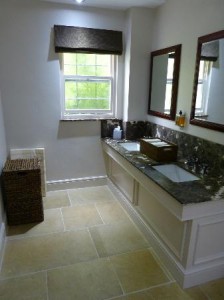 Then, as luck would have it you need to use the restroom, so the staff member personally takes you to the restroom and makes sure the students aren't in there. You look around at this "student" bathroom and the fixtures are all polished, there is artwork on the walls, everything is clean, and smelling fresh. As you wash your hands with the automatic sink, the smell of cucumber soap waifs through the air. This is a student bathroom, you think.
In the hallway, there is another person waiting for you with your daughter and the three of you walk to the exit. On your way out of the door, the staff member reminds you to scan the QR code. You remember hearing something about this at back to school night, but you haven't tried it yet. The  staff member scans the QR code for you and on her phone she shows you how to access the days events, the teachers blogs and a 15 second tout from the assembly earlier that day. She then helps you scan it and laughs, "Just don't drive and watch the tout because we don't want you driving off the road. Off you go to the doctor's appointment, knowing that your daughter is getting the 5 Star treatment at school!e