This is the second post in my summer 2013 series of people who are making a difference.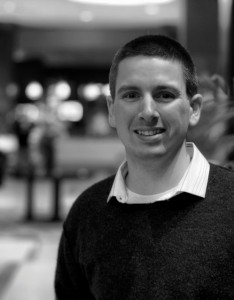 Picture being up in Maine, faced with opportunity of teaching a new subject and needing help….Where would you turn? Who would you turn to? In 2003, Richard Byrne was faced with these same questions and he turned to the internet. We all know the internet was much different back in 2003, but according to Richard, it was exactly what he needed, and exactly what his students needed.
Fast forward to 2013 and Richard Byrne has become an enigma in technology education. His blog, Free Technology for Teachers, has been viewed a gazillion times, has won Edublog awards since 2009, has over 5,000 followers on Google +, and has over 35,000 likes on Facebook. If you have never accessed the site, you have a lot of reading to do. As of July 9, 2013, Richard has 7,503 blog posts. Yes, 7,503 blog posts!
When I asked Richard to talk about his blogging process, he said that it has evolved over the years. At first, his posts were more about him, and now they are meant for his audience… us! In his first post on Free Technology for Teachers, Richard discussed his mission… to provide free resources for teachers to increase academic success. 7,502 posts later and Richard is staying true to his mission! In addition to being free, Richard ensures that his resources only take someone 10 -15 minutes to utilize and implement into their classroom. Yes, I said free!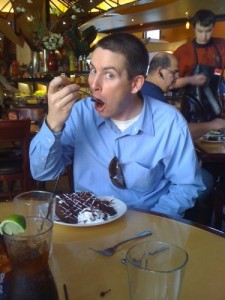 During the last year, Richard gave up his full time teaching position to focus on his blogging, speaking and consulting work. What started out as a labor of love, has afforded Richard the opportunity to travel around the world and meet amazing students and educators. He encourages new bloggers and web 2.0 users to keep going and be persistent. He also said that it is important to know why you want to blog and to stay true to that mission.
When I asked Richard about the future of education he did not hesitate to say, "We will see in a very short time the end of the computer lab." He envisions an educational world that is focused on personalized learning devices to help student solve problems, access information and create something new. He doesn't have particular advice for the platform (ie. mac vs PC) but rather he feels that districts should figure out what works best for their schools.
Take a look at this animoto about his recent trip to where the Practical Ed Tech Summer Camp will be held:

Make your own slide show at Animoto.
Want to connect with Richard?