In my previous post, We need to get down from the balcony and sweat the small stuff, I reflected on my evolving understanding of leadership in terms of being more connected with the details of student learning. Thankfully, the post initiated conversations both online and in person. I love it when a post can spark discussion!
I felt like I needed to revisit some of the concepts in sweating the small stuff. My interpretation of the small stuff is that we have to place importance on those things that move the organization forward. Some of these specific details such as the teaching standards, learning needs of students and importance of espoused theories vs. theories-in-use. In one of the follow up conversations, I was able to explain myself much clearer. One of the readers wondered if I was going to "micro-manage" more. Ugh, I never want to be viewed as a micro-manager. I stressed to this person that I was not going to become a micro-manager.
Then, as reflected more, I really thought about this question….
So what's the real difference between micro- managing and sweating the small stuff?
 Here are some common attributes of a micro-manager:
They can nor or do not like to delegate
They spend time overseeing the process
They like to place value on little details as opposed to the bigger picture
They do not like people to make their own decisions
In contrast (or comparison) here are the attributes of sweating the small stuff:
The details of a project are important and can lead to a more effective outcome
The process should be followed and people should be held accountable for what they say they will do
Problems exist, and should be addressed before they become bigger
Ask the question…why?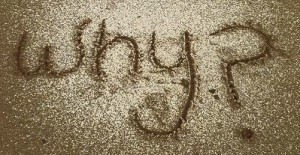 As an employee I do not like to be micro-managed! Not sure who really does and I will not micro-manage as a leader. As a leader, I will sweat the details, ensure that things get accomplished, and if not, I will ask….why?
Dig the well before you are thirsty ~ Chinese Proverb