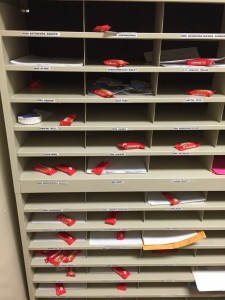 Today we began the 12 days of Bacon. I got this idea from my co-hosts on the PrincipalPLN. We were talking about how to celebrate staff during the holidays. Throughout the conversation, Jessica shared a few ideas that she received from other principals.
Throughout the next two weeks, I will do something everyday for the staff. Most of these ideas won't cost any money, but rather they are designed to show the staff how much I really value them. I know that as things get busy, I just don't do it enough. So there is no time like the present.
Today I kicked off the 12 days of Bacon with giving each staff a 100 Grand Bar because they are valuable. I will update the blog as we go through the 12 days leading up to the Holiday Break.